CANCER'S CLASSIC EARLY ALBUMS SET FOR RELEASE ON PEACEVILLE Records!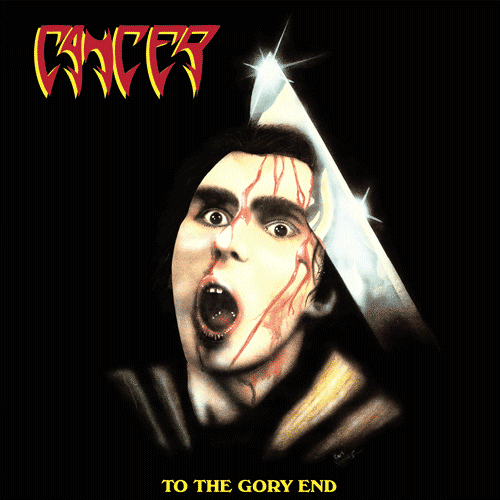 UK death metal gods Cancer burst onto the UK extreme metal scene over three decades ago, & amassed a strong global following over the course of six studio albums, including a stint with major label EastWest under Warner Music. 2018's 'Shadow Gripped' album reunited the core band of John Walker (guitar/vocals), Ian Buchanan (bass) and Carl Stokes (drums) for the first time since 1995 for a new masterclass of twisted brutality. And now, Peaceville Records welcomes the band's highly influential early albums to its catalogue, namely 'To the Gory End', 'Death Shall Rise' & 'The Sins of Mankind'.


This will commence on 3 September with a 30 anniversary release of the celebrated genre classic 'Death Shall Rise', released on double-CD and limited coloured vinyl format (coming in November).
Released back in 1991 near the height of the global death metal explosion, 'Death Shall Rise' is rightly regarded as one of the pillars of the genre from that seminal period. Joining the core trio of John Walker on guitar/vocals, Ian Buchanan on bass and Carl Stokes on drums was revered guitar virtuoso James Murphy (Death, Obituary, Disincarnate), with Deicide's Glen Benton also contributing a guest backing vocal. 'Death Shall Rise' was recorded at the legendary US studio, Morrisound (Sepultura, Morbid Angel, Deicide) with equally renowned and prolific producer Scott Burns at the helm.
The double disc 30th anniversary edition of 'Death Shall Rise' features a fresh audio master, & the accompanying booklet contains a new interview with Carl Stokes, reflecting on the early era of the band.
Following in quick succession is a double-disc edition of cult debut 'To the Gory End', with 1993's third studio album, 'The Sins of Mankind' closing the trilogy. Limited coloured vinyl editions will also be released in November.
"We are really excited for the re-release of our first 3 albums, especially as it's the 30th anniversary of the album that really put us on the death metal map! "Death Shall Rise" an album full of classics such as : Hung Drawn and quartered, Tastless incest and title track Death Shall Rise, all firm favourites in our live set. CFC"